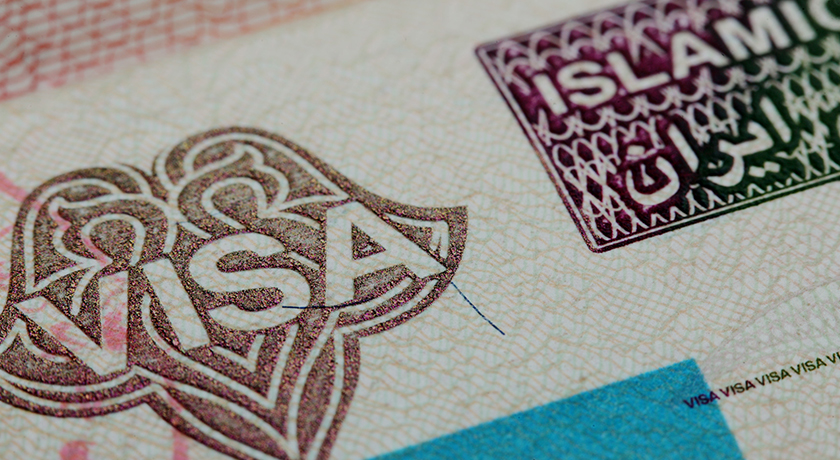 Obtaining an Iranian Visa is easy and fast
Wherever you live you may apply tourist visa online or in person. If there is Iranian consulate in your city you may enter their website and apply online. If it is far from you get your travel agency to do this for you and pay them a service fee. Citizens of 101 countries can obtain VoA easily at the destination airport or land /sea border in Iran. But American/Canadian/ British nationals and few more are not getting VoA and have to apply in their country of residence or in another country .
- Tourist Visa is for one month stay and easily extendable twice more in every city in Iran. If you are in Tehran, go to Foreign Nationals Office of Iranian Immigration Police at Motahhari Ave.(Takht-e tavoos) corner of Darya ye-Noor, one or two days prior to your visa expiry and extend it for another one month easily. They will keep your pass and give you a reciept. To get your pass back, you may deliver the reciept to a freind to collect it for you.
- NO Visa on Arrival for nationals of: Somalia/ Pakistan/ Afghanistan/ Jordan/ Bagladesh/ USA/ Colombia/ Britain and Canada ONLY!
Visa fees: Varies depending on your nationlity
**Iran has14 Intl airports: IKA & Mehrabad in Tehran/ Mash-had/ Shiraz/ Esfahan/ Kish island/ Laar/ Kerman/ Bandar-abbass/ Tabriz plus Sea border at Shahid Raja-ee port near Bandar-abbas.
- For your comfort we recommend you to obtain your visa at origin Or get the visa approval code from the consulate before arrival in Iran. If you have this code your VoA will go fast and smooth and no need to fill application form and wait for visa approval. This is specifically helpful when few flights have landed at the same time, the counter is crowded and you are tired !
- You also need travel Insurance
Note: Do update your information through reliable sources such as Iranian consulates before your trip and make sure that the airport /land or seaport through which you are arriving Iran is offering you VoA. Since regulatiuons are subject to change! while Iranian visa is getting easier /smoother during recent years but update your info for more comfortable travel and peace of mind. AND enjoy unique hospitality of Iranians and experience an unforgetable travel to the land of literature, hospitality and culture.
Visa
Fill all required field please